Welcome to Ultimate Medical Group - Most trusted Clinic in Regenerative Medicine, & Shock Wave Therapy.
We help your natural body's healing power
Ultimate Medical Group is the leading provider for Prolotherapy, Stem Cell Therapy, Platelet-Rich Plasma Therapy and Shock Wave Therapy. Call us today to learn more or to schedule your personalized treatment plan at (630) 778-9047.
Personalized Consultation
Get a one on one personalized consultation today!
6500 Hobson Road Woodridge IL  
Make an appointment with Dr. Perry Cammisa today or email info@ultimatemedgroup.com.
We are specialists in prolotherapy, shockwave & stem cell therapy.
"Welcome to Ultimate Medical Group.  We are the leading medical clinic specializing in Non-invasive Regenerative Medicine. This is my passion, this is my purpose. To Empower people to live their best day EVERY day."

Dr. Perry Cammisa
Founder, CEO of Ultimate Medical Group | Patent Holder
Our medical expertise is unprecedented and unlike any other regenerative medicine clinic. Call us today for your personalized examination at (630) 778-9047.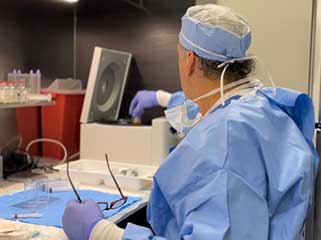 Platelet-Rich Plasma therapy uses a concentration of your own healing platelets and growth hormone, injected directly into the area of injury using ultrasound guidance.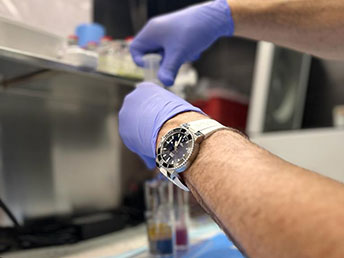 Uses a concentration of your own stem cells to promote regeneration of damaged tendons, ligaments, joints, cartilage and bone.  
It is a "game-changer", that has the potential to heal damaged joints, tendons, ligaments, cartilage and bone, naturally.
We specialize in the world's most effective, Swiss made, shockwave technology by Storz. Shockwave is the ideal therapy device for the regeneration and rehabilitation of musculoskeletal disorders.
Using various advanced diagnostics to assess your condition, our staff physical therapist can help to restore function, improve mobility, relieve pain, and prevent or limit permanent physical disabilities.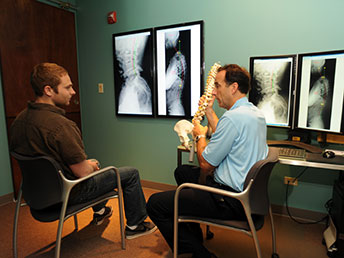 Many chronic pain conditions and even many acute, or sports related injuries are the result of an improperly balanced structure.  At Ultimate Medical Group we perform full spine x-rays and a computerized structural analysis to better assess your condition. 
Our onsite closed system lab specializes in Stem Cell and PRP processing using the latest technology available. Our board certified professional staff members will implement treatment recommendations based on your health care needs. 
 View our list of condition we treat below! Contact us directly to let us know which specific pain issues you're experiencing. These are our our primary specialized areas of treatments but not limited to: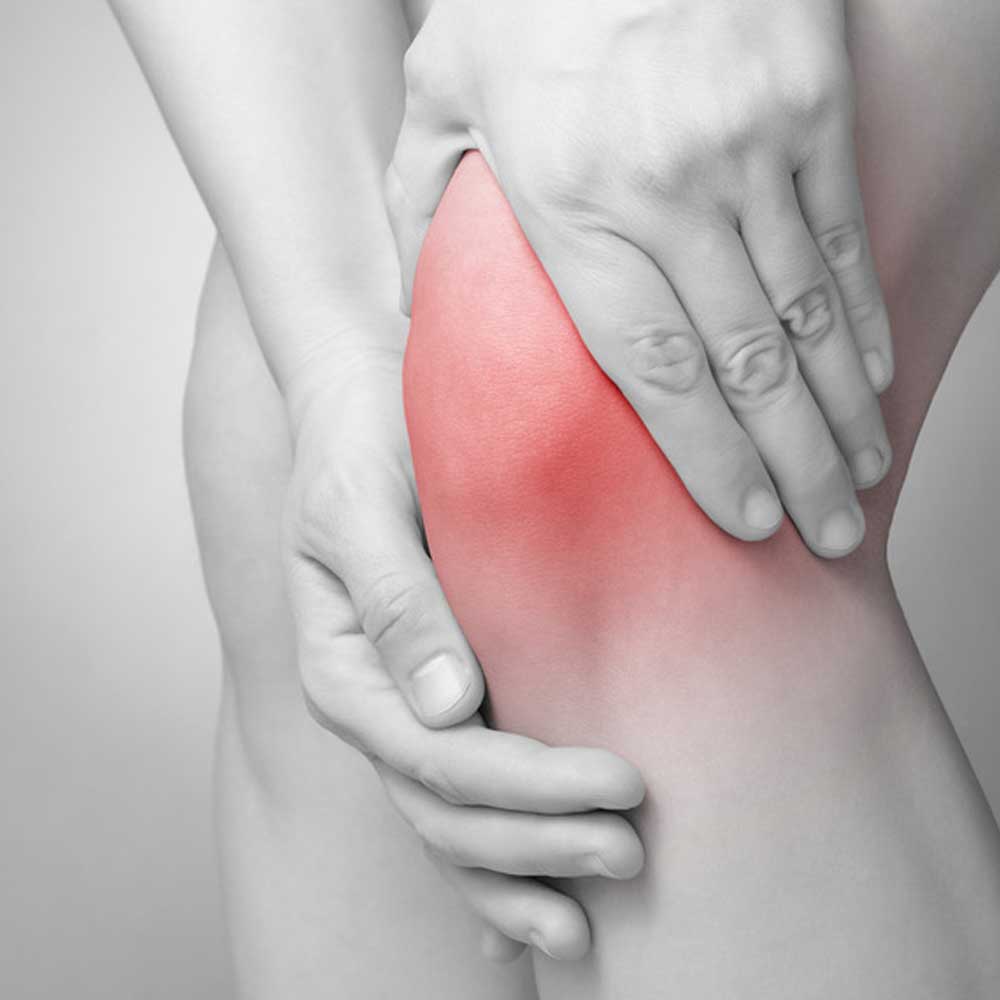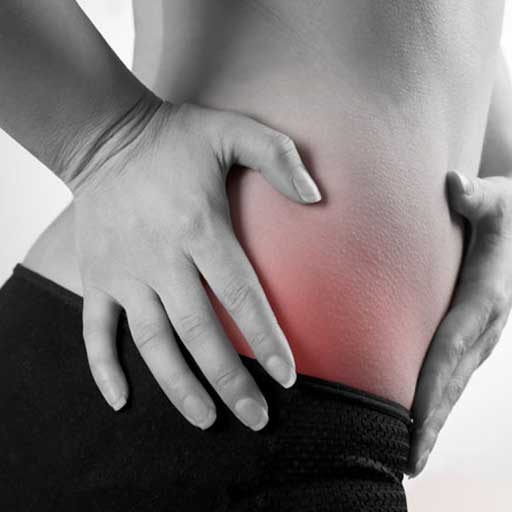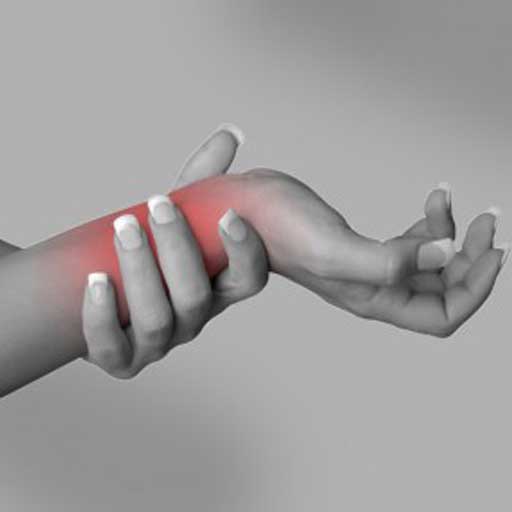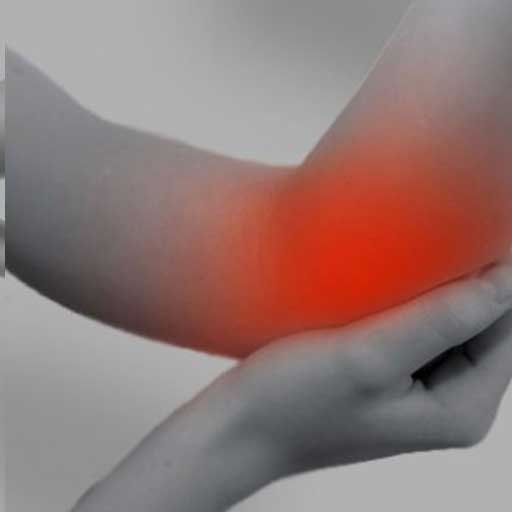 Hover over areas on the interactive body illustrations below to learn more about specific conditions we treat, but not limited to: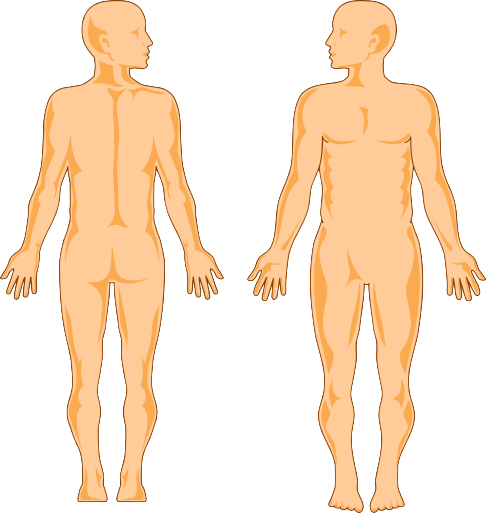 Knee Injuries
– ACL/MCL/LCL/PCL sprains – Meniscus and cartilage tears – Osteoarthritis – Anterior knee pain syndromes
Shoulder Injuries
Rotator cuff tears/tendonitis
Subluxations and instability
Cartilage tears
Neck Pain
– Cervical Instability
– Chronic Neck Pain
– Cervical Related Symptoms
Hip/Pelvic Injuries
Degenerative joint disease
Groin pulls
Hip bursitis/tendonitis
Bone Spurs
Erectile Dysfunction
Sexual Dysfunction Treatment
Alternative to PDE-5 inhibitors (i.e Viagra)
Compassionate Care
Wrist/Elbow Injuries
Tennis elbow/Golfers elbow
Carpel tunnel syndrome
Chronic elbow tendinosis
Foot/Ankle Injuries
Heel spurs
Plantar fasciitis
Toe pain
Chronic ankle sprain/instability

Low Back Pain
degenerative discs, SI Joints, Sacrum pain.
Read our real reviews from Google trusted and verified reviews online.
"Everyone is so caring and knowledgeable here. They truly listen to you and provide customized treatment to each patient – it's not a one sized fit all.
"Sit cursus quam sagittis pellentesque iaculis mauris purus tincidunt urna ullamcorper viverra aliquet aliquet aliquet donec non molestie egestas cursus amet eu facilisi varius libero diam pharetra odio pharetra at cras aliquam."
"Nisl ac massa porttitor adipiscing pretium nec sit turpis in adipiscing faucibus quam consectetur pellentesque et mi molestie amet, et, platea facilisi malesuada vitae in scelerisque elementum vestibulum accumsan at etiam vitae."
"Tristique sed odio nunc ut morbi sit urna, vitae, sed pellentesque massa, pellentesque lacinia sapien tempor enim netus euismod tincidunt varius malesuada ornare morbi lorem suspendisse non posuere penatibus tincidunt aliquam lorem."
Ultimate Medical Group Staff
Meet our core medical group staff at Ultimate Medical Group. We are board certified specializing in shock wave/EMTT, stem cell, prolotherapy, physical therapy and more.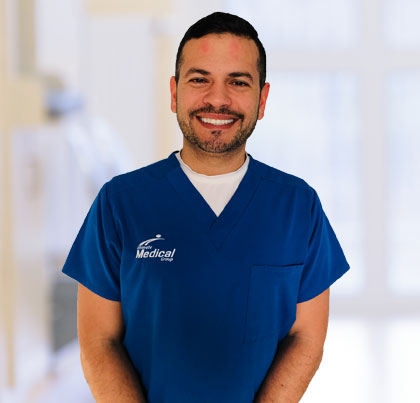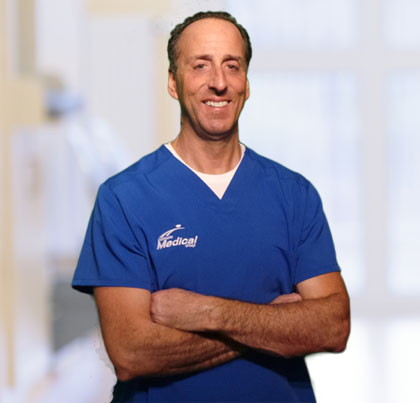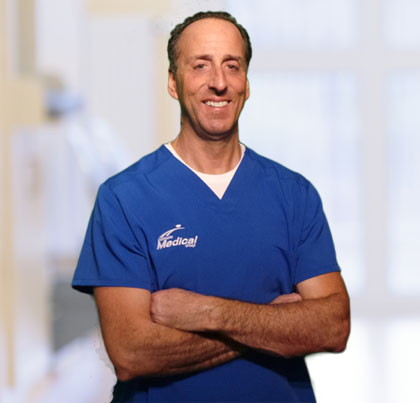 Senior Physical Therapist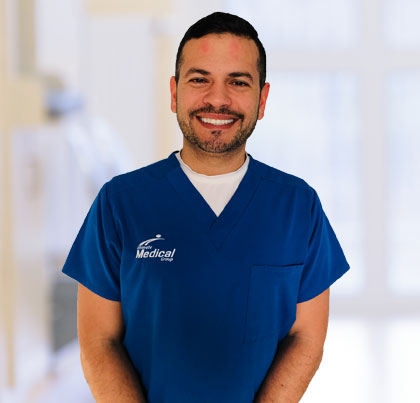 View our expansive video library that covers our clinical certified procedures below. We walk you through step by step procedures to help guide you in educating you about prolotherapy, stem cell, and shock wave. Call us today for your one on one consultation at (630) 778-9047.