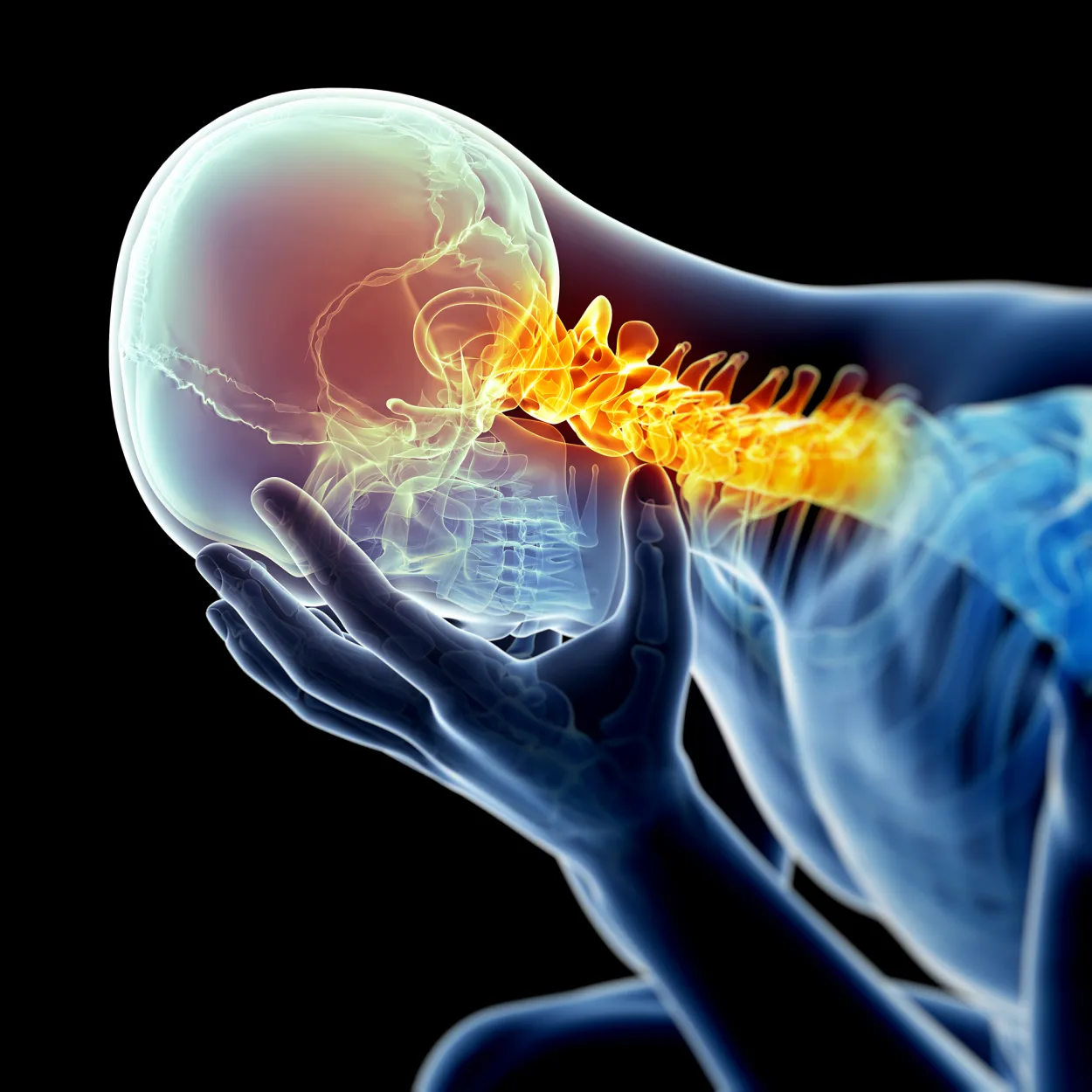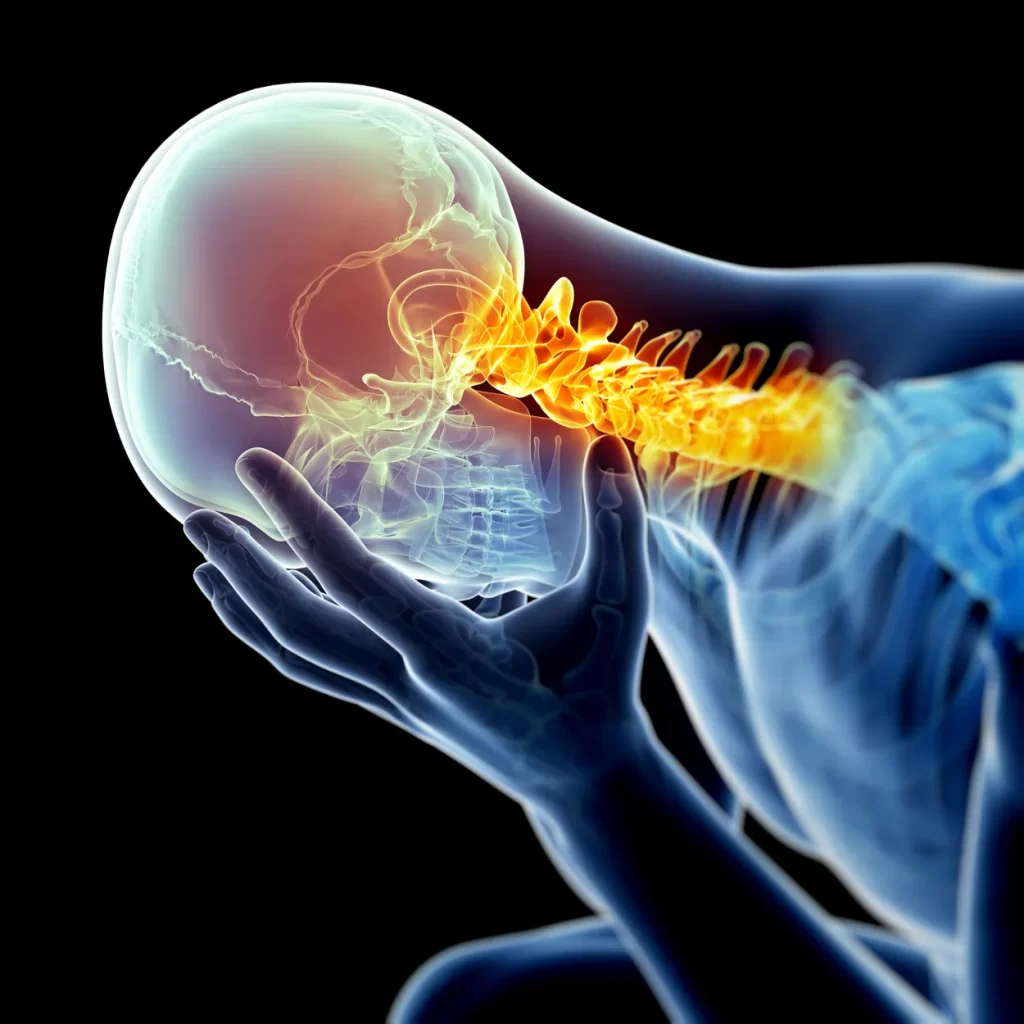 Neck pain, or a stiff neck,  is typically characterized by soreness and difficulty moving the neck, especially when trying to turn the head to the side.
Neck pain may also be accompanied by a headache, shoulder pain and/or arm pain, or cause the individual to turn the entire body as opposed to the neck when trying to look sideways or backward.
The neck is extremely sensitive and treatment options depend on the nature of the injury or deterioration.   Neck pain often requires a "measured" approach.
Often problems in the cervical spine can lead to neck pain and/or stiffness.
Cervical Spine Disorders Include:
Cervical herniated disc
Cervical degenerative disc disease
Cervical osteoarthritis—which often occurs along with other degenerative conditions, such as spinal stenosis, and anatomical changes, such as bone spurs
Common Symptoms Associated With Neck Pain:
Vertigo
Dizziness
Fatigue
Neck pain and stiffness
Headaches
Pain in the shoulder or between the shoulder blades
Sleep disturbances
Irritability
Pain or numbness in the arm or hand
If you have neck pain lasting more than one week, it is considered chronic and should be addressed with treatment.
Chiropractic adjustments are effective, but are best administered using an adjusting instrument.  An adjusting instrument, when used by an experienced physician, is a gentle muscle stimulator. Traction and spinal decompression can also prove helpful.  Home exercises and physical therapy can also assist in relieving neck pain.
Some Regenerative Medicine treatments may help, but extensive diagnostic assessments must be made first, to determine the nature of the injury, or pain.
Dr. Perry Cammisa is one of the top biomechanics specialist chiropractors in the country, with a particular expertise in neck issues.
Please give our office a call for more information.