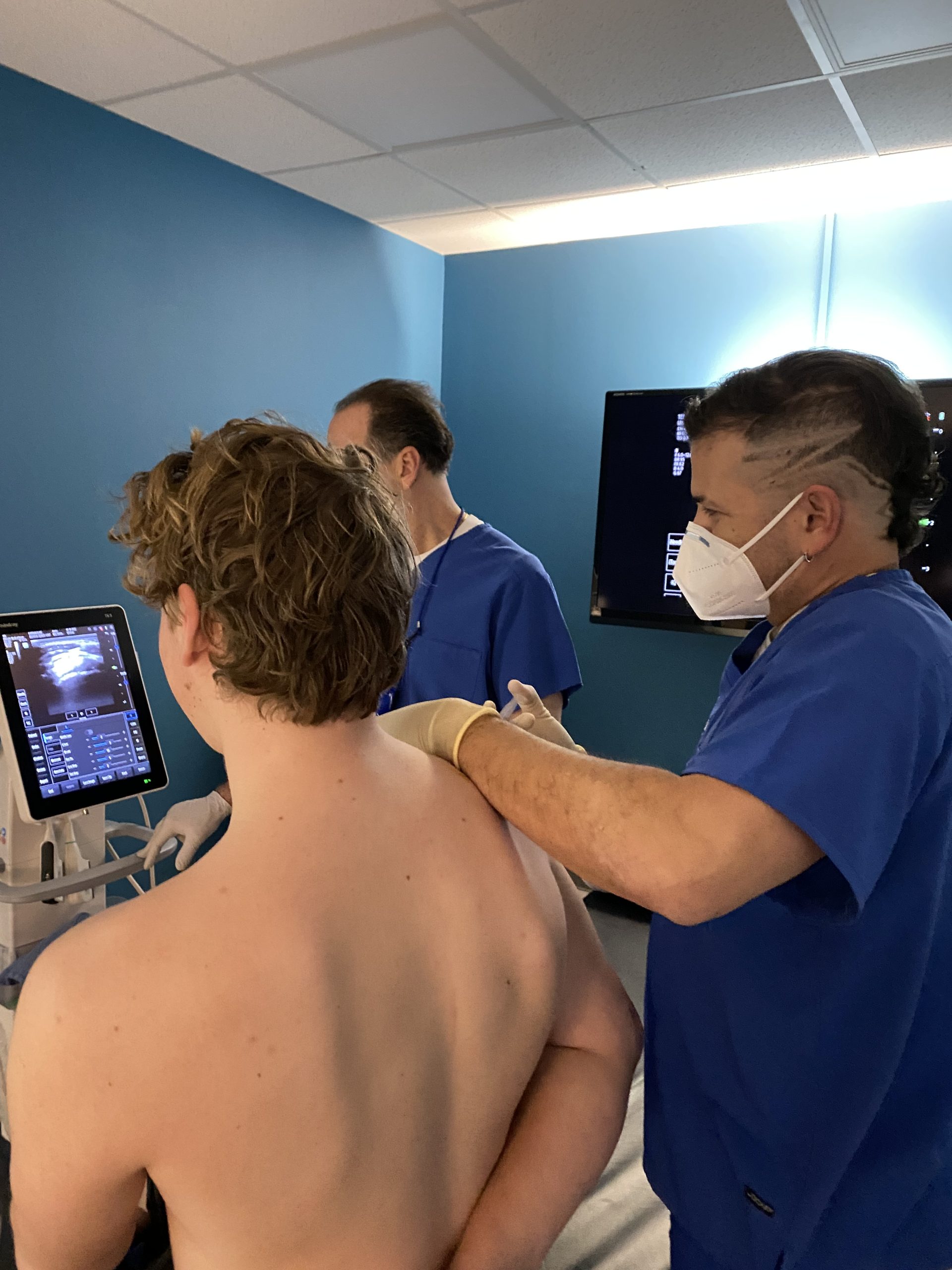 Our experienced physicians provide Prolotherapy treatments in Chicago and the surrounding suburbs.  Our Prolotherapy clinic is located in DuPage County and is easily accessible, without the inconvenience of city parking and traffic.
Prolotherapy is a quick procedure, performed in our newly updated facility.  We use the newest needle guidance technology and diagnostic equipment, to ensure we properly access the area of injury.
Prolotherapy is a safe, affordable option that allows the patient to continue activity immediately following treatment.
Prolotherapy is an effective alternative treatment which uses injections to stimulate healing in painful tendons and ligaments.  Used frequently for sports injuries, it is also effective for degenerative conditions as well.
Prolotherapy uses a sugar substance to induce inflammation in ligaments and tendons. Often the body stops healing on it's own, so this induced inflammation recruits the body's own natural healing factors to renew the healing process.
Prolotherapy may provide long lasting pain relief, when used for the appropriate condition. A consultation is recommended to ascertain if prolotherapy is an effective treatment option.
Using various non-invasive techniques, we are able to offer chronic pain patients hope and alternatives to their current course of treatment.
Prolotherapy Treats The Following Conditions
Diagnosis of your condition is the key to any treatment success.  That's why our multi-disciplinary team of doctors consults on each and every patient.
Using advanced diagnostics and a keen understanding of human biomechanics, we pool our resources to provide you the best possible healthcare choices available.
Prolotherapy can be extremely effective for the right conditions and when administered by experienced physicians.  
Elbow Pain
Wrist Pain
Back Pain
Hip Pain
Knee Pain
Ankle/Foot Pain
Id elit mauris neque, purus dui turpis gravida id viverra nunc sit risus quam ornare et massa viverra porta risus justo lectus morbi pulvinar non bibendum nisl quisque donec nunc facilisis fermentum.
Nulla viverra egestas sapien mollis a molest ullamcorper aenean.
Prolotherapy For Knee Pain
Magna non in suspendisse arcu, lacus ut euismod arcu velit amet lacinia.
Prolotherapy For Hip Pain
Est velit cursus eu in amet tortor, in egestas tortor euismod diam.