Stem Cell Therapy Chicago
Stem Cell Therapy Chicago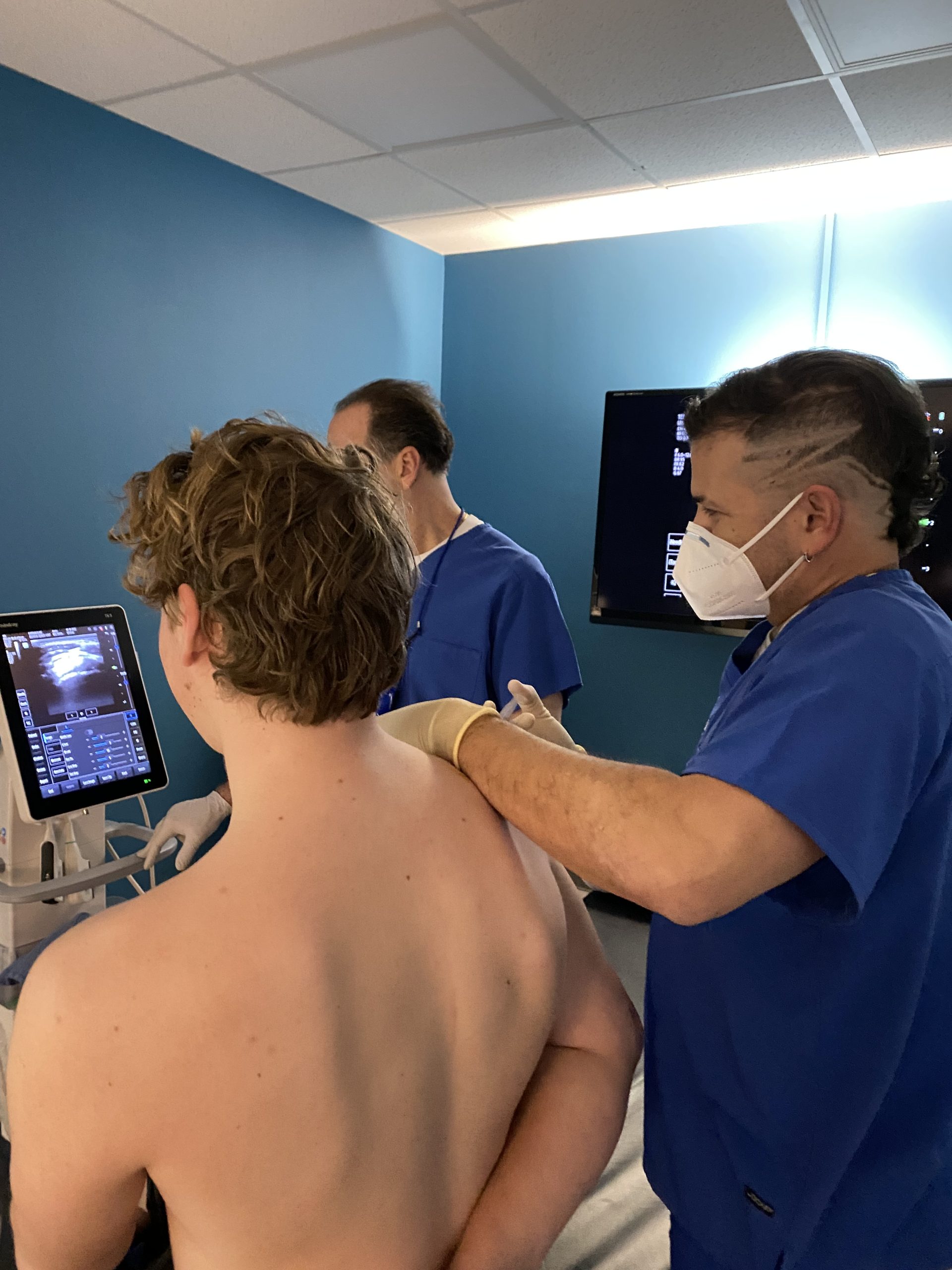 Regenerative medicine (or Stem Cell Therapy Chicago) is a rapidly evolving field in healthcare. The focus is on healing an injury or disease, instead of treating the symptoms.
There are many factors that promote a successful stem cell therapy treatment outcome.  Using your own adult stem cells to treat injuries, such as knee, hip, shoulder and back pain, is one of several key factors.
If you are considering stem cell therapy, a comprehensive evaluation of your condition by a team of experienced physicians is extremely important. Your body is a sum of all parts.  A painful joint could be a combination of degeneration in the joint and excess pressure on the joint because of back or neck issues.
When choosing a Stem Cell Therapy treatment clinic in Chicago, you should only use a clinic that takes the time to perform a comprehensive diagnosis, and a clinic that provides all the information you need, to make an informed decision.
Do Stem Cell Treatments Work?
Stem cell therapy can definitely be an effective treatment option for many, and has the potential to postpone or eliminate the need for surgery.
Whether a stem cell treatment is effective for your condition is based on many factors.  A consultation with our doctors is the first step you should take. We also provide prolotherapy.
The number of 45- to 64-year-olds undergoing knee replacement surged by 205% between 2000 and 2012. A study published last year by researchers from Virginia Commonwealth University in Richmond found that fully one-third of them were not actually good candidates for the surgery. Think twice before have a knee replacement.
How Do I Choose a Stem Cell Therapy Clinic?
Navigating the types of clinics and types of treatments available can be very confusing for the patient.  Follow these guidelines:
Only Use Your Own Bone Marrow Derived Adult Stem Cells
Many companies are promoting donor stem cells, or what is referred to as Amniotic, Placenta, or Umbilical Cord Stem Cell Therapy.  These are, in fact, not stem cell therapies. 
Interventional Orthopedics Foundation Sheds Light on False Claims
These therapies are no more effective that Platelet Rich Plasma therapy, and at a much higher cost.  We have been testing samples of these products in our lab, and none of these products have shown any substantial live stem cell count. (regardless of what the sales reps tell us).
Know Your Stem Cell Therapy Doctor
We see so many websites with multiple people in multiple locations that you're not even sure who will be performing your procedure.  It's important that you feel confident with your doctor's knowledge, skills and experience.
Stem Cell Therapy is not covered by your insurance. While we can give the patient a price range, a consultation before the procedure allows our physicians to properly diagnose your condition.  Before your procedure you will know exactly what it will cost.  There will be no surprises.
Is your procedure being performed in a sterile clinic with a on-site sterile lab? Stem cell therapy is a medical procedure.  If your clinic doesn't treat it like that, go somewhere else.
Is There Post-procedure Physical Therapy
Stem cells work best when your procedure is followed by physical therapy specific to your condition.  Does the clinic offer an experienced on-site Physical Therapist or a physical therapy program you can follow?
Id elit mauris neque, purus dui turpis gravida id viverra nunc sit risus quam ornare et massa viverra porta risus justo lectus morbi pulvinar non bibendum nisl quisque donec nunc facilisis fermentum.
Stem Cell therapy For Pain
Nulla viverra egestas sapien mollis a molest ullamcorper aenean.
Stem Cell Therapy For Knee Pain
Magna non in suspendisse arcu, lacus ut euismod arcu velit amet lacinia.
Stem Cell therapy For Hip Pain
Est velit cursus eu in amet tortor, in egestas tortor euismod diam.