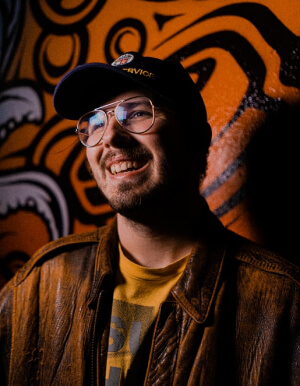 Everyone is so caring and knowledgeable here. They truly listen to you and provide customized treatment to each patient – it's not a one sized fit all. I started coming a few months ago to help my cervical instability from whiplash, and I am confident I am in the best hands.
After years of chronic neck pain, I thought I would need spinal fusion surgery again until I met with Dr. Cammisa. For once, someone cared about my overall well being and long term health benefits. After going through shockwave therapy, PRP injections and therapy, I finally have pain relief, neck mobility and feel better than I have in decades. Would highly recommend Dr. Cammisa and his team!
I had seen numerous chiropractors and medical doctors over the years and wasn't really seeing any improvements in my health. Following a stem cell treatment on my neck, shockwave therapy and regular use of vibration plates, I have experienced a marked improvement in my spine and overall health in 4 months. Would highly recommend Dr. Cammisa and his team to anyone experiencing chronic neck or back issues. Great staff that actually cares about their patients.
I tried nearly every sort of intervention I could to get rid of pain I was experiencing in my neck. After 2 years of nothing working, I decided to try seeing a chiropractor. Until then I had been pretty skeptical about chiropractic care. I couldn't have been more wrong. I received such great individualized care at Ultimate Medical! There is a strong team effort to get great results for clients. My pain has decreased tremendously because of the treatment I received at Ultimate Medical. Best in the business!!
I'm a runner and for years I was icing my knees for the pain. An orthopedic surgeon recommended surgery, but I knew I didn't want anything to do with a knee replacement. I did my research on stem cell therapy and decided it was an option worth trying first, before anything else. I'm so glad I did! I'm a year post treatment and going strong. I'm running races again and most importantly I'm outside having fun with my run group. I've worked in hospitals and around doctors my whole career as an MRI tech. The staff at Ultimate Medical Group is professional and experienced, and I highly recommend this group for stem cell therapy.
I did stem cell therapy on both knees for osteoarthritis and Patella Femoral Syndrome and it has really helped (after trying various approaches which never worked). I also have been doing PT for a while now. Both Dr. Camissa and Dr. Cory have been great in planning and helping with the right exercises in PT. They have very good Power plate equipment which makes a big difference then just doing PT at any other shop. Dr. Irizzary did the stem cell procedure and went very well. All of them and the other team members have been very good to work with.
Great staff, a modern facility and an interesting unique approach to healing that actually works. I have been dealing with back and leg pain for 3 years and have seen more progress here in 4 weeks than I have from any other clinic I have visited. I've become a skeptic over the years but I am actually hopeful again that I may recover.
Get One Step Ahead Of Disease
Imperdiet aliquet est vel nulla turpis eu consequat ullamcorper a egestas suspendisse faucibus eu velit, phasellus pulvinar lorem et libero et tortor, sapien nulla.